Safety & Security
View a printable version of the Safety & Security Presentation (which includes all content as listed below).
Safety & Security Department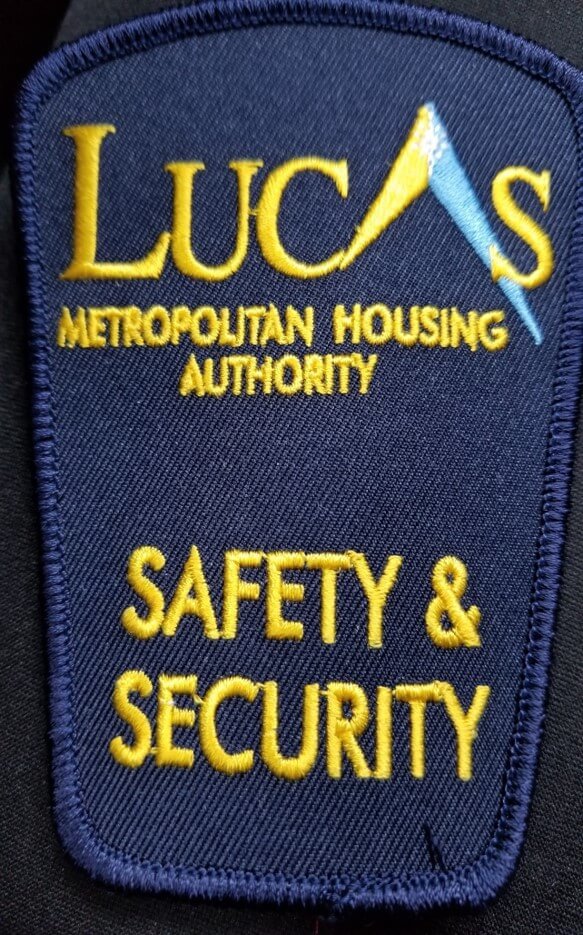 Offices located at 201 Belmont Ave, Toledo, Ohio
Staff
John McGuire, Director of Security
A recently retired Police Chief - Develop standard operating procedures, selection and hiring, staff development and working toward creating and accreditation for LMHA Police Department.
Field Operations Supervisor
Manages operations in the field, supervises and trains mobile and static patrol officer, responds to calls for service, staff and resident concerns.
Kathy Healy, Safety, Access & Communications Coordinator
Maintains controlled access system for resident properties, communicate with staff and residents regarding safety issues and access concerns, dispatches security personnel to calls for service.
Community Oriented Licensed Patrols
30 Lucas County Sheriff Officers, 30 Toledo Police Department Officers, including LMHA static building security (private company).
CURRENTLY RECRUITING AND HIRING QUALIFIED OPOTA CERTIFIED OFFICERS
---
What We Do
PATROL SECTION - Community Policing, provide basic patrol for all LMHA facilities, attend and provide security for all special LMHA and community functions, respond to any and all emergency situations involving LMHA properties, residents, and employees.
STATIC SECTION - Safety & Security, Crime Suppression and Resident Interaction.
ADMINISTRATIVE SECTION - Complaint Investigations, Special Attentions, Property/Logistics/Vehicles, Safety Training, Records Management/Information flow, Communications statistics, Access Security and Special Projects.
FUN FACT - Director of Security and Safety & Communications Coordinator have over 65 years experience in law enforcement.
---
Our Purpose
LMHA Safety and Security is a growing department based in Toledo Ohio that offers its employees competitive pay, excellent benefits and opportunities for growth.
The goal of LMHA Safety and Security is to become a fully accredited law enforcement agency within Lucas County.
The primary purposes of LMHA Safety and Security department is to build trust, communication and relationships with its residents while providing a visible, uniformed security presence for matters pertaining to preserving and protecting life and property on LMHA premises.