03/18/2020
Joaquin Cintrón Vega Named LMHA President & CEO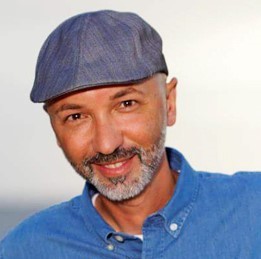 March 18, 2020 - Toledo, Ohio - Lucas Metropolitan Housing Authority Chairman William Brennan announced today that LMHA has a new leader. "LMHA is pleased to announce the hiring of Joaquin Cintrón Vega as its new President & CEO," stated Brennan. "Joaquin is well known to The Authority due to his previous employment as Chief Financial Officer and Director of Asset Management. He understands the critical role LMHA plays in the local community and is committed to fulfilling the vision and strategy the Board of Commissioners has adopted. He also understands the need for LMHA to be a leader in improving and building the stock of affordable housing in the county and working collaboratively with our local partners to achieve that."
Cintrón Vega is now responsible for overseeing all aspects of the agency's operations including 2,633 public housing units; 4,657 Housing Choice Voucher (HCV) allocated units; 322 Low-Income Housing Tax Credit units; 198 Market Rate units and 107 Homeownership Properties.
Over the span of 20 years, Cintrón Vega has established a distinguished career with professional experience that includes, but is not limited to, the management of federal housing assistance programs and policy development. Immediately prior to joining LMHA, he was the Director of Public Housing for the nation's 7th largest housing authority-the Miami-Dade County Public Housing and Community Development Department. There, he was responsible for overseeing all operational aspects for more than one hundred properties and directing public policy, federal programs, and regulations research for public housing and urban development programs.
Cintrón Vega holds a bachelor's degree, with a concentration in Accounting, from the Inter American University of Puerto Rico and has an extensive finance background. He served under the Puerto Rico Public Housing Administration (second largest public housing authority in the nation) as the head of the Budget Bureau successfully managing yearly budgets over $400,000,000. He was responsible for overseeing many different federal programs and was also a key partner in one of the largest low-income housing tax credits transactions in the nation for the rehabilitation of 4,132 units across 33 properties located in Puerto Rico.
Joaquin Cintrón Vega was born in Bayamon, Puerto Rico, and claims Barranquitas, Puerto Rico, as his hometown. He is married with two sons, and he and his wife are expecting a baby girl.
About Lucas Metropolitan Housing Authority
Established in 1933, Lucas Metropolitan Housing Authority (LMHA) continues to provide affordable housing to adults, seniors and children in its Public Housing, Housing Choice Voucher, Mixed-Income and Market Rate housing units. LMHA also provides a myriad of programs and opportunities designed to improve the total quality of life for our residents, with the ultimate goal of achieving self-sufficiency. The programs and services are the results of successful collaborations with numerous community partners.
Our current housing portfolio consists of 2,633 Public Housing units; 4,657 Housing Choice Vouchers; 322 Low-Income Housing Tax Credit units; 198 Market Rate units and 107 Homeownership Properties. There are approximately 17,500 people who reside in LMHA properties. Lucas Metropolitan Housing Authority partners with ALL people and organizations willing to exchange ideas and efforts to enhance Toledo, Lucas County and the world.