06/01/2022
LMH Named in the Best Places to Work Category by The Blade Readers' Choice Awards
Lucas Metropolitan Housing (LMH) has been named in the "best places to work category" by The Blade Readers' Choice Awards. There were more than 22,000 nominations from readers in nine overall categories.
"It is an honor to be recognized as one of the best places to work alongside such renown organizations as Bittersweet Farms and the Toledo Zoo," stated Cheryl Phillips, Vice President of Human Resources, who accepted the award on behalf of LMH.
"LMH is committed to promoting an environment that attracts talented and motivated individuals-with diverse ideas and perspectives-that foster growth and development within LMH and support our commitment to being a high performing organization," stated Joaquin Cintron Vega, LMH President and CEO. "We are very appreciative of this honor because it highlights our culture of excellence and all we do to make LMH an employer of choice by the Toledo-area community."
About Lucas Metropolitan Housing
Established in 1933, Lucas Metropolitan Housing (LMH) continues to provide affordable housing to adults, seniors and children in its Public Housing, Housing Choice Voucher, Mixed-Income and Market Rate housing units. LMH also provides a myriad of programs and opportunities designed to improve the total quality of life for our residents, with the ultimate goal of achieving self-sufficiency. The programs and services are the results of successful collaborations with numerous community partners.
Our current housing portfolio consists of 2,669 Public Housing units; 4,685 Housing Choice Vouchers; 322 Low-Income Housing Tax Credit units; 8 Market Rate units and 104 Homeownership Properties. There are approximately 17,500 people who reside in LMH properties. Lucas Metropolitan Housing partners with ALL people and organizations willing to exchange ideas and efforts to enhance Toledo, Lucas County and the world. For more information, please visit www.lucasmha.org.
###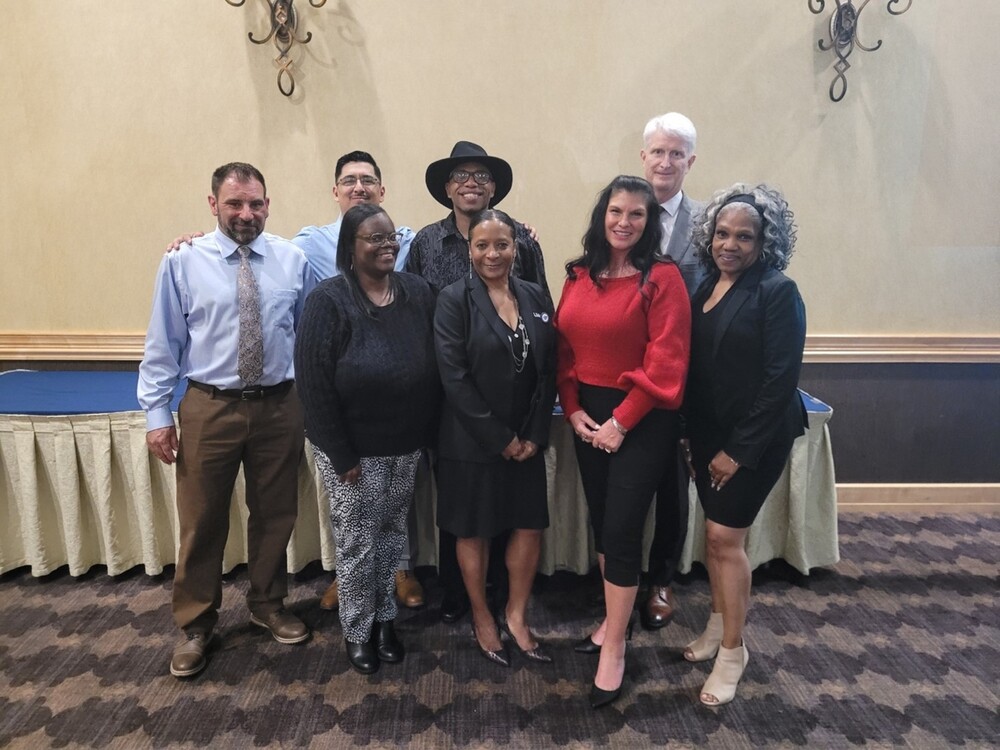 Note: LHM Team Attending the Awards Ceremony
Front row left to right - Tiffany Handley, Paralegal-Secure Systems Coordinator; Cheryl Phillips, Vice President of Human Resources; Amy Gerber, Associate Vice President of Housing Choice Voucher Programs; and, Valarie Golladay, Housing Specialist - Recertifications.
Second row left to right - Darrin Calhoun, Director of Maintenance; Rick Urbina, Maintenance Supervisor; Derrick Crawford, Maintenance Mechanic I; Thomas Mackin, Chief Administrative & Legal Officer.